Category: Scholarships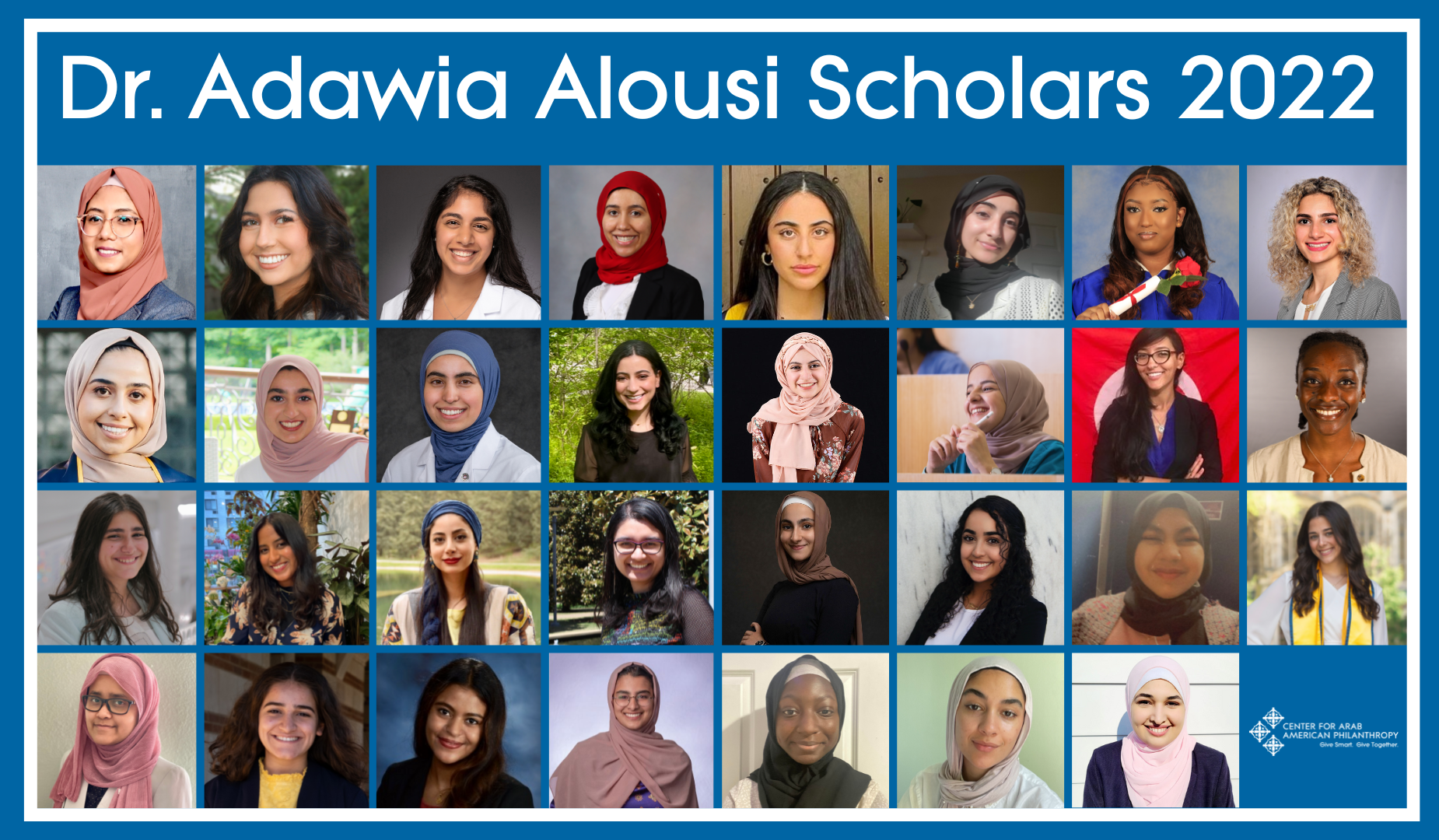 The Center for Arab American Philanthropy would like to congratulate our 2022 Adawia Alousi Scholars! Representing colleges throughout the country, the women who make up this exceptional sisterhood are increasing the visibility of Muslim women in STEM fields (Science, Technology, Engineering, and Math).
The scholarship fund was created in 2016 to honor the incredible legacy of award-winning researcher Dr. Adawia Alousi, who led ground-breaking research on congestive heart failure and developed a class of drugs that treated the disease. The Dr. Adawia Alousi STEM Scholarship Fund for Muslim Women grants much-needed financial support to women across the country who showcase the same level of curiosity, commitment, and drive as Dr. Alousi.
We are confident that all 31 of the young women who have received the scholarship this year will continue to excel, not only in their educational pursuits, but as they go on to become first-class doctors, researchers, and engineers.  And now, without further ado, we are incredibly proud to introduce the 2022/23 class of Adawia Alousi Scholars! Congrats to all of this year's scholarship recipients!