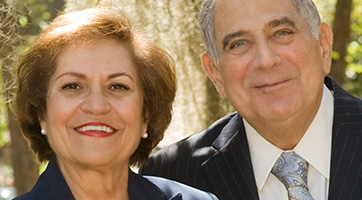 The Jack G. & Bernice M. Shaheen Endowed Media Scholarship Fund at CAAP secures the continuous support of increased educational opportunities for bright, young, energetic Arab American students majoring in mass communications, journalism and film.
These young professionals have gone on to leadership positions in key media organizations, working to dispel damaging images of their culture, offering insights drawn directly from their heritage and bridging gaps in understanding between the West and the Arab world.
Past scholarship recipients have included NPR journalist Leila Fadel, filmmaker Annemarie Jacir, and University of Michigan scholar Dr. Evelyn Alsultany.
Click below to learn more about the past scholarship recipients below.
APPLICATIONS CLOSED.
Click here to apply. Contact ADC at 202-244-2990 or organizing@adc.org for more information.
Give to This Fund
Download Our Flyer to Learn More
About Jack Shaheen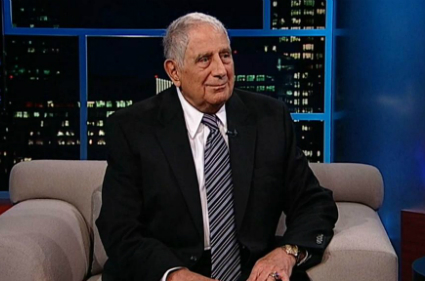 An educator, philanthropist and intellectual, Dr. Shaheen was the leading voice in combating anti-Arab and anti-Muslim bigotry in the media through works such as the popular book, Reel Bad Arabs, his work as a correspondent for CBS News and his appearances on CNN, MSNBC and NPR to discuss Middle Eastern affairs. He was also a major influence in the world of academia through his teaching and educational opportunity building as an Oxford research scholar, a visiting New York University Scholar and through his countless publications in textbooks and news sources such as Newsweek and The Washington Post.
Dr. Shaheen was the recipient of the prestigious Ellis Island Medal of Honor in 2013 and has worked with the United Nations and various federal and state agencies, including the Civil Rights Division of the Department of Justice. He was internationally known and deeply respected for his commitment to the advancement of advocacy and education. The acclaimed author and compassionate philanthropist was a pillar in our community. Dr. Shaheen's long and distinguished career as a tireless advocate for fair and impartial representation of Arabs in the media was surpassed only by his lifelong commitment to building a confident, engaged and vibrant Arab American community, as well as a more conscious and equitable American society. Dr. Shaheen passed away in 2017.
Read more about Dr. Jack Shaheen on our blog