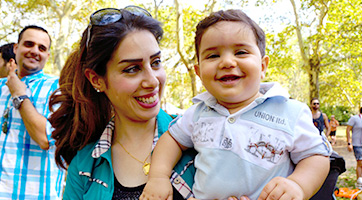 We are strengthening Arab American nonprofit organizations.
CAAP's Community Grantmaking Fund was established in 2009 in order to invest in Arab American nonprofit organizations by providing general operating support. This type of support enables our grantees to cover costs that are not generally supported by program-specific grants. These costs vary, but can include staff salaries, rent payments, and technology infrastructure. Grants made from this fund are subject to the approval of the CAAP Advisory Board.
Through this fund, CAAP has supported a variety of Arab American nonprofit organizations, including groups that provide human services, promote arts and culture, or offer professional association benefits. By approaching Arab American nonprofits as a sector, we are raising the visibility of the needs of our community through grantmaking.
Give to This Fund
Browse Grants From This Fund
Sign up for our newsletter to be alerted to available grant opportunities