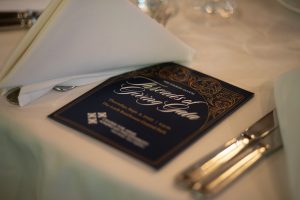 Category: Arab American Giving
We are excited to announce that the Center for Arab American Philanthropy will be hosting its annual Threads of Giving Gala on Sept. 22, 2023, in Morgan Hill, California, at Guglielmo Winery. At this celebration of Arab American giving, CAAP will honor successful business leader and lifelong social entrepreneur Rania Succar with the Outstanding Arab American Philanthropist of the Year Award.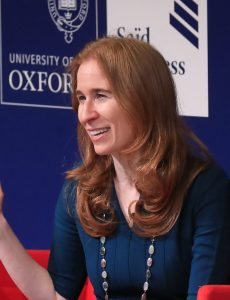 As an accomplished business leader with a record of leading teams to success, Rania continues to leave a significant mark on the business world, having previously worked at Merrill Lynch, McKinsey and Company and Google, culminating in her current role as CEO of Intuit Mailchimp. In her position, she focuses on powering prosperity for small businesses around the world. During her time at Intuit, Rania has led teams to launch several highly innovative offerings, enabling small businesses to get paid faster, access capital when they need it, improve cash flow visibility, and increase sales.
Rania, who traces her roots to Syria, has also established herself as an impact-driven and action-oriented philanthropist who carries a deep passion for closing the opportunity gap that exists for children and youth in the Arab world. In 2011, as the conflict in Syria escalated and millions of Syrian youth individuals faced uncertain futures, Rania brought together a community of leaders who became the founders of Jusoor, meaning "bridges" in Arabic, a nonprofit with a mission to galvanize the Syrian diaspora to foster educational and professional opportunities for Syrian youth. The organization has grown to house a robust scholarship program that supports Syrians across the world, as well as career-development, entrepreneurship, and refugee-education programs. Since its founding, Jusoor has provided 10,000 Syrian youth with educational opportunities.
"Rania is an inspirational leader and philanthropist and is well-deserving of recognition as CAAP's Arab American Philanthropist of the Year," said CAAP's Director, Tamara El-Khoury. "Rania shows us the powerful impact philanthropy can have when done strategically and with purpose."
Rania also founded the Harvard Arab Alumni Association in 2001 when she was a student at the prestigious institution. It has grown to become one of the most thriving alumni organizations in the world.
Celebrate Rania at CAAP's Threads of Giving Gala in September by purchasing your ticket at https://www.centeraap.org/events/threads-of-giving-gala-2023/