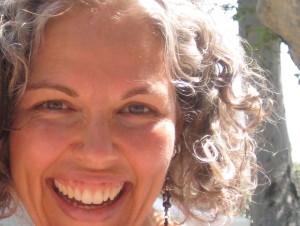 Category: Arab American Giving
For Stephanie Abraham, giving is in her blood. Her mother comes from an Irish Catholic family and her father's family emigrated from Lebanon and Syria, where they were Maronite Catholics. For Stephanie, philanthropy wasn't an option but a given. Her parents gave 5% of their income to the Church and 5% to other charitable causes, in addition to their different volunteerism efforts, seeing it as a responsibility. This culture of giving carried on through Stephanie, as charitable giving is an essential part of her life; she believes that "if you give it comes back to you."
Stephanie believes in giving back and donating to her capabilities, and especially loves giving when there is a match involved. To Stephanie, donating helps her feel empowered as if she's part of the solution, and not the problem.
For Stephanie, the prospect of shaping perceptions of the Arab American community is also appealing, as she possesses a deep passion for the movement to combat stereotypical representations of Arabs and Muslims in mainstream media. As a graduate student, she was a recipient of the Jack G. Shaheen Mass Communications Scholarship for Arab Americans and "Dr. Jack" has been and continues to be a great mentor to her. After graduation, she started working in communications and marketing in corporate America, and, as soon as she could, she began donating back to the Shaheen scholarship fund housed at CAAP.
Stephanie Abraham is not only interested in Arab American media, as she also has a love for independent feminist media. She was a founding editor of two magazines, LOUDmouth and make/shift. She also blogs at Feminist in the Suburbs, and enjoys contributing pieces and giving financially to independent publications. Stephanie enjoys writing about Orientalism in U.S. media and spreading the word about important independent Arab projects, such as Rola Nashef's film Detroit Unleaded and Salma Hayek's The Prophet. Stephanie also supports environmental projects combating climate change, such as the non-profit Sustaining All Life.
A true example of an Arab American Who Cares,  we can't wait to see what waves Stephanie Abraham makes next!