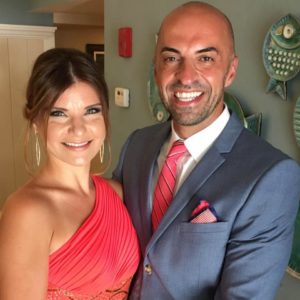 Category: Arab American Giving
At Fordson High School's Honors Night, recipients of the Issam and Rima Abbas Endowed Scholarship were recognized by Rana Abbas Taylor and her husband Tom Taylor, founders of the scholarship.
At the event, Rana shares powerful words on how the tragic loss of her sister Rima, brother-in-law Issam and their beautiful children Ali, Isabella and Giselle, inspired her and her husband to keep her family's giving legacy alive by establishing The Abbas Family Red Wagon Fund at CAAP. The late Dr. Rima is an alumna of Fordson High School and cared for countless patients through her career as a beloved physician. Issam, who also graduated from Fordson, was committed to building a more equitable world and led a successful career as a lawyer. The Issam and Rima Abbas Endowed Scholarship, supported by The Abbas Family Red Wagon Fund, cherishes their memory and contributions. Rima and Issam's generosity survived their time among us and will touch the lives of many for years to come.
We are honored to recognize the first-ever recipients of the scholarship: Mohammad Almuresi and Lena Sherif Elkoussy. We wish you the best.