Category: Scholarships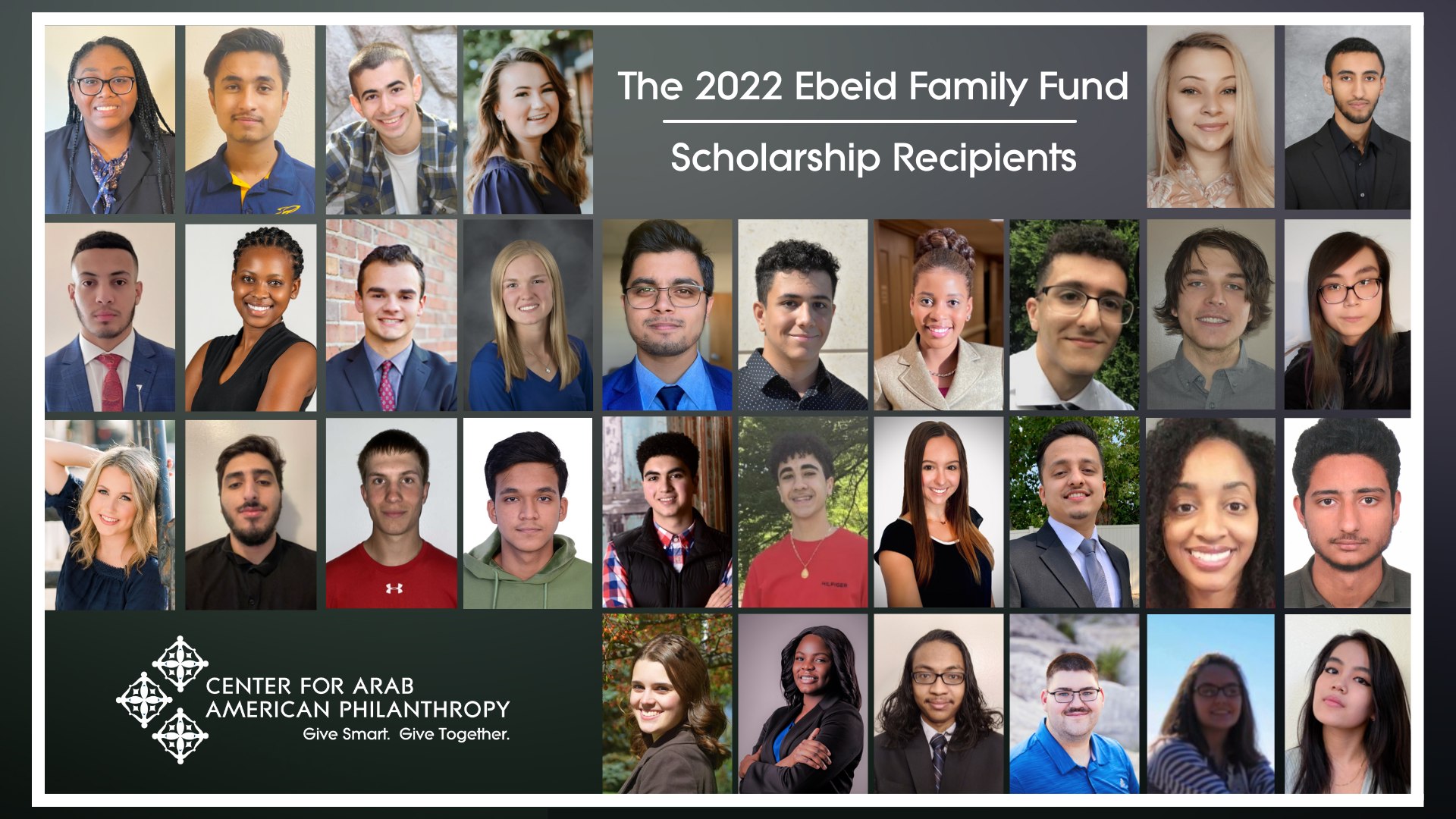 All the wonderful faces who keep Russel Ebeid's memory alive!  This year, the Russel J. Ebeid Family Fund Scholarship awarded $82,500 to 32 trailblazing students studying engineering or STEM-related fields. As a prominent world business leader and passionate philanthropist, Russel Ebeid dedicated his life to advancing underserved communities forward for them to live successful lives.
Last week, we gathered to honor these high-achieving students who have demonstrated innovation and hard work in their respective STEM-related fields.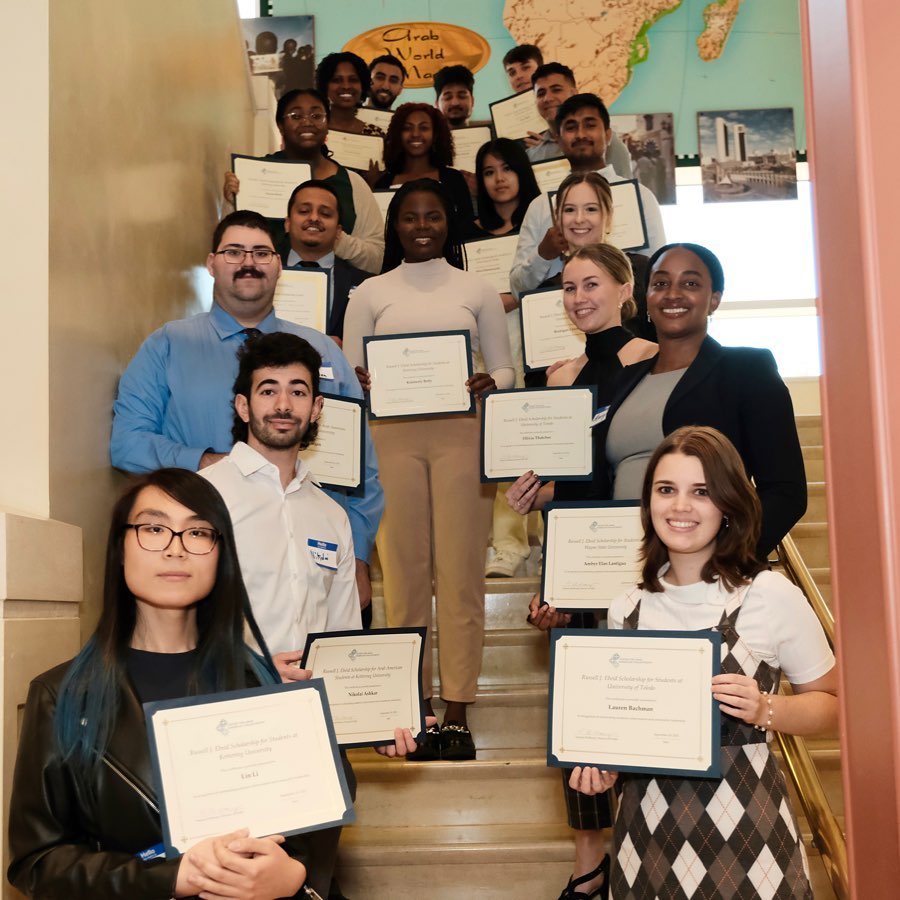 To learn more about the Ebeid Family Fund visit here.
---
2022 Ebeid Scholars Cohort:
Adam Abed, University of Toledo,Electrical Engineering and Computer Science Engineering
Alayna Reed, Kettering University, Electrical Engineering
Alex Abed, University of Toledo, Mechanical Engineering
Augusta Hayek, Kettering University, Computer Science
Ambyr Lantigua, Wayne State University, Computer Science Engineering
Bailee Traver, University of Toledo, Bioengineering
Branigan Lyczkowski, University of Toledo, Bioengineering
Bibiyan Shrestha, University of Toledo, Applied Physics and Mechanical Engineering
Brihaspati Pandeya, University of Toledo, Mechanical Engineering
Dmitri Walters, Kettering University, Industrial Engineering
Grant Gergen, Kettering University, Engineering, Robotic Systems
Hussein Cheaito, University of Michigan, Dearborn, Software Engineering
Jacob Balbaugh, University of Toledo, Mechanical Engineering
Kalid Mohamed, University of Michigan, Dearborn, Software Engineering
Karim Haider, University of Michigan, Dearborn, Software Engineering
Kimberly Betty, Kettering University, Mechanical Engineering
Lauren McIntyre, Michigan Technological University, Biomedical Engineering
Lauren Bachman, University of Toledo, Chemical Engineering
Mina Khemmarath, University of Toledo, Computer Science Engineering
Mohamed Qasem, University of Michigan, Ann Arbor, Computer Science and Engineering
Nicholas Wever, Kettering University, Mechanical Engineering
Nikolai Ashkar, Kettering University, Mechanical Engineering
Olivia Thatcher, University of Toledo, Bioengineering
Puskar Shahi, University of Toledo, Mechanical Engineering
Sanskar Lamsal, University of Toledo, Computer Science and Engineering
Skyler Parker, University of Toledo, Chemical Engineering
Syed Abdul Raouf, University of Toledo, Computer Science and Engineering Technology
Tanisha Francis, Kettering University, Computer Engineering
Victoria Martinez, University of Toledo, Environmental Engineering
Zane Bates, University of Toledo, Bioengineering