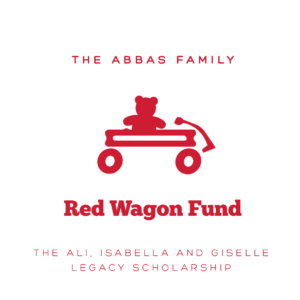 Category: Scholarships
Congratulations to our 2020 Ali, Isabella and Giselle Legacy Scholarship recipients — Isha Gupta, Guntaaz Kaur and Nick Mansfield! This scholarship was created to honor the memory of Issam and Dr. Rima Abbas and their three children, Ali, Isabella and Giselle.
The scholarship is part of The Abbas Family Red Wagon Fund which was created by Rana (Dr. Rima's sister) and her husband, Tom Taylor. As Northville residents, they wanted to continue the Abbas' family tradition of giving back to the community. Rana and Tom Taylor created this scholarship particularly in honor of Ali, Isabella and Giselle, who took after their parents' generosity and compassion and gave back in their own ways by making the world a kinder and safer environment for all. It's awarded to senior students who demonstrate a commitment to education and echo the values of helping to create a just, equitable and inclusive society.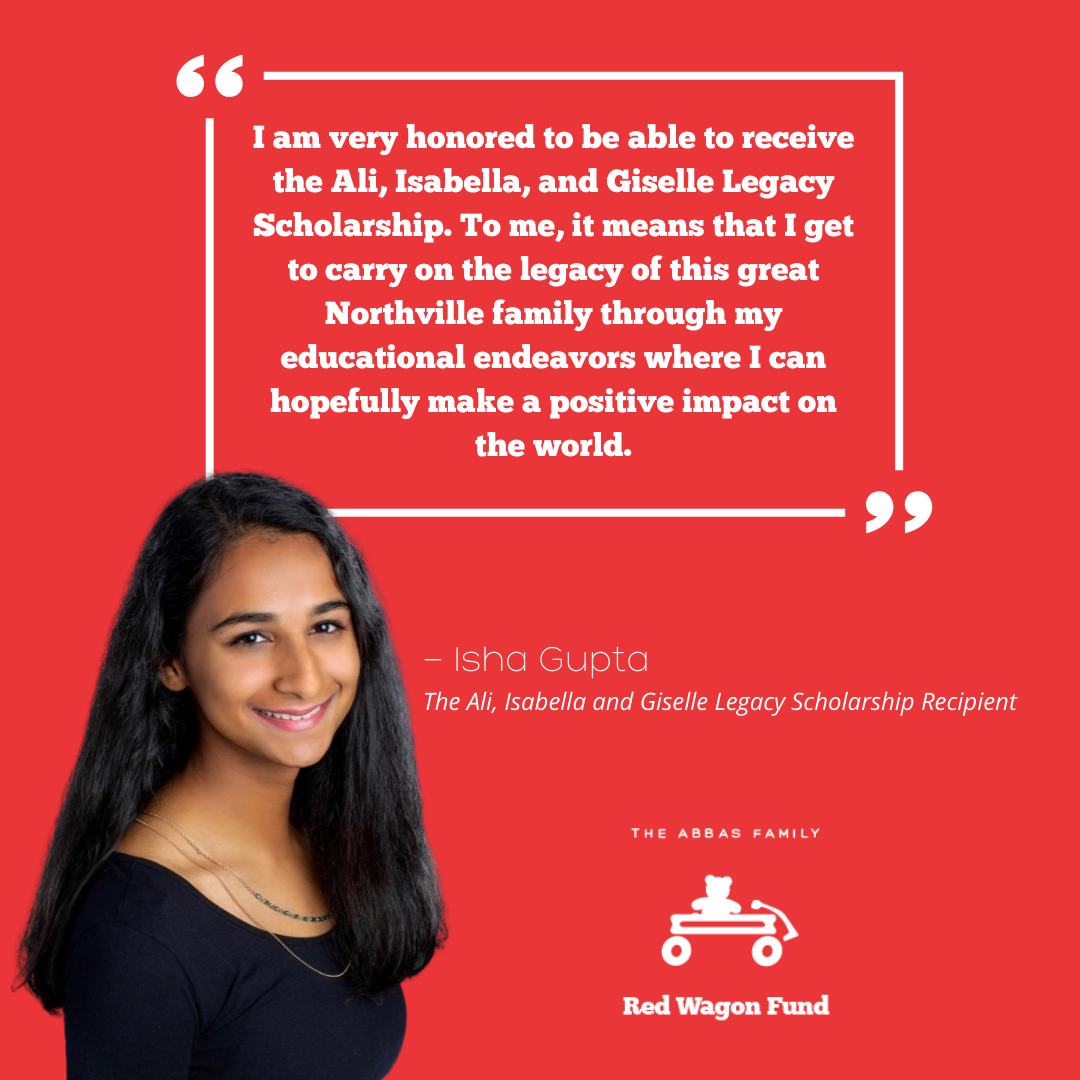 ---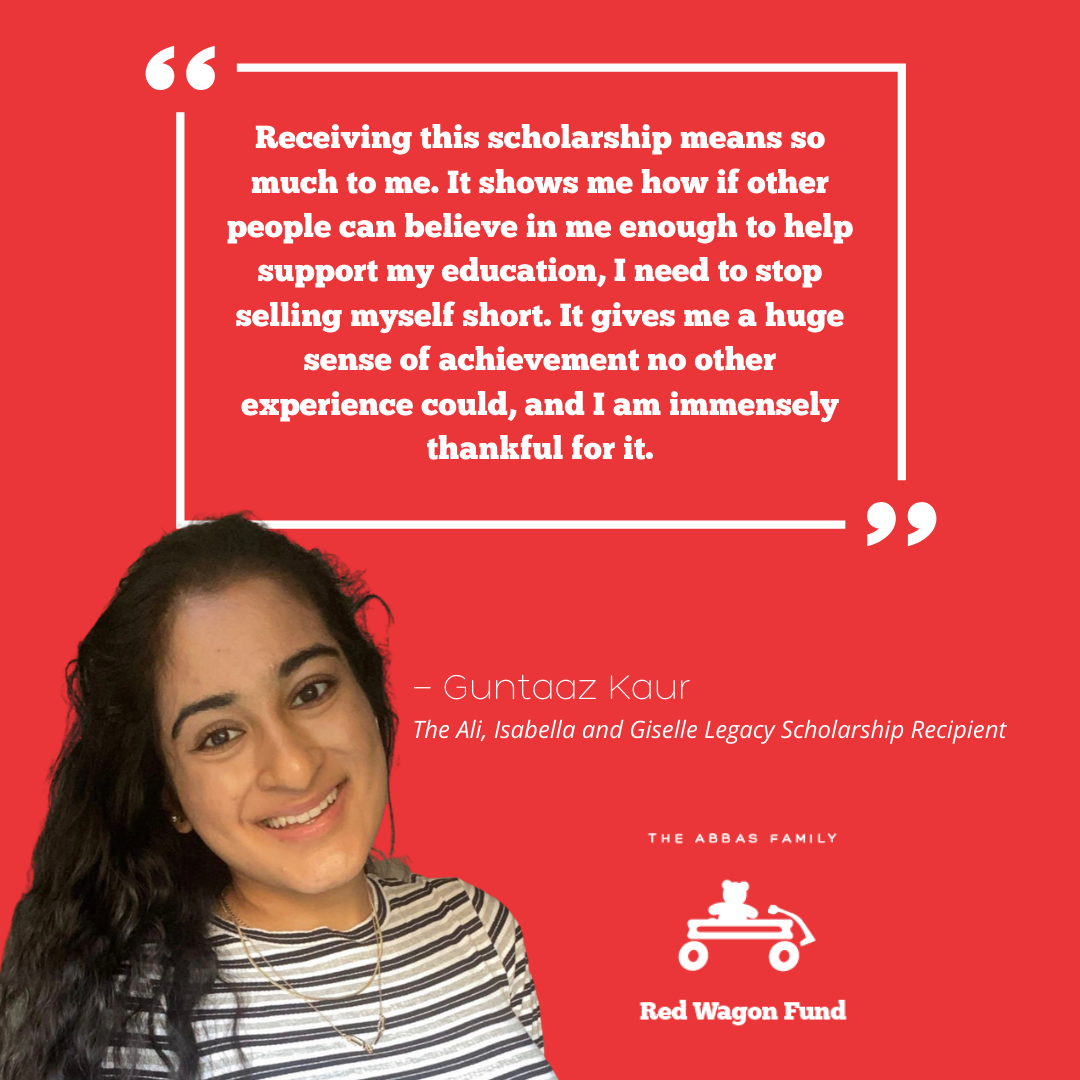 ---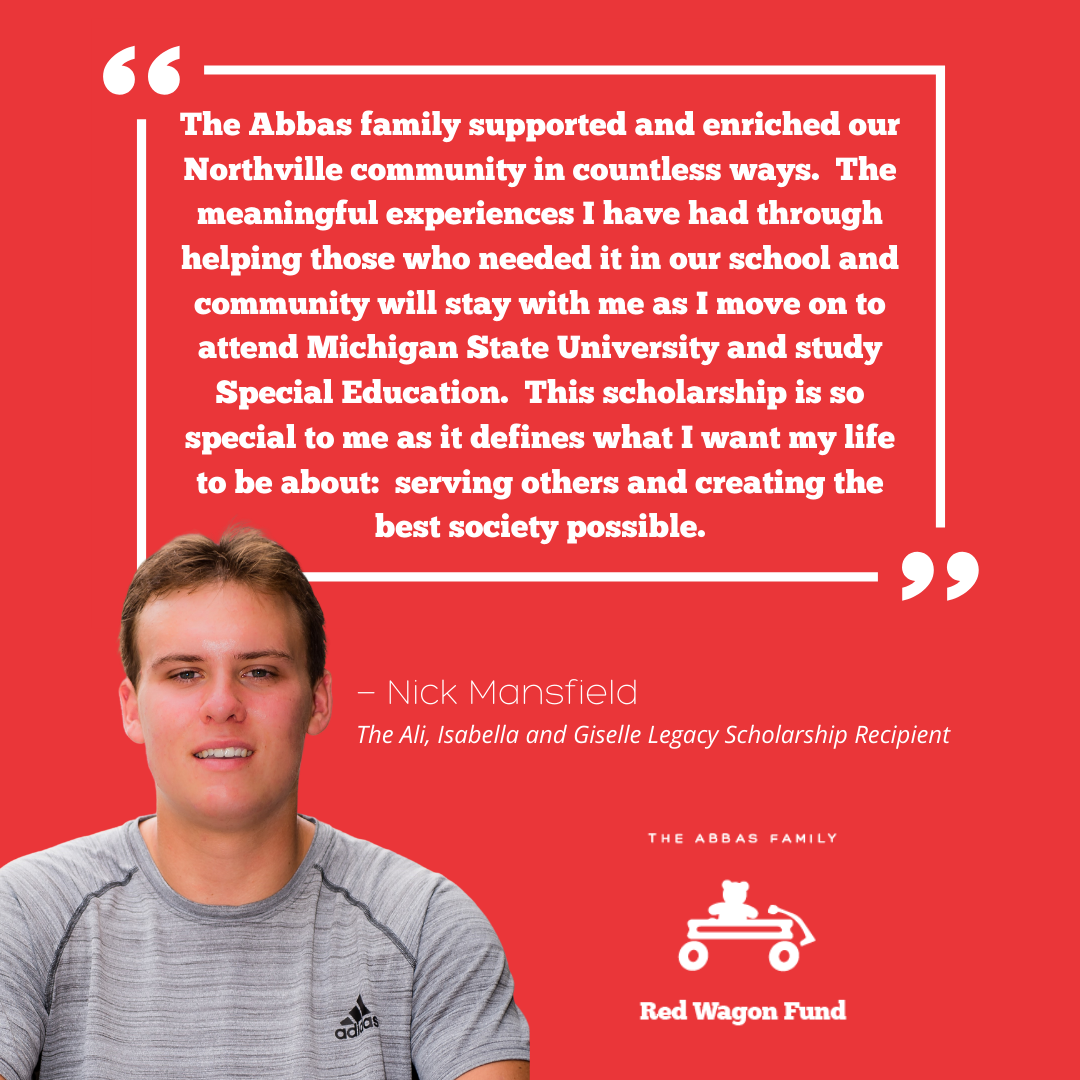 ---
For more information about this scholarship, please visit this link.