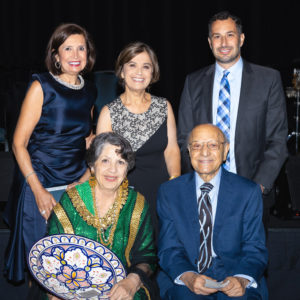 Category: Arab American Giving
On Saturday, September 18, 2021, the Center for Arab American Philanthropy (CAAP) hosted its third annual Threads of Giving Gala at the Hilton Cleveland Downtown, where over 200 incredible individuals gathered to honor Ohio-local philanthropist, community leader and highly acclaimed female entrepreneur, Mrs. Bushra Rahim with the Outstanding Arab American Philanthropist of the Year Award.
Bushra's philanthropic contributions are felt globally, but especially in Cleveland where she has been empowering Arab refugees for over 50 years. In memory of her mother, Bushra pours her support into funding critical life-saving research and treatment by working on projects that benefit the American Cancer Society and helping patients at the King Hussein Cancer Center in Amman, Jordan.
Her work through community-based organizations, such as the Cleveland Council on World Affairs, has built bridges across communities and ensured the visibility and appreciation for her beloved Iraqi and Arab heritage.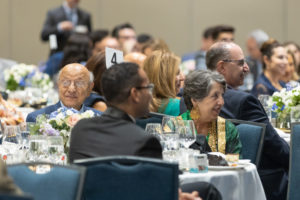 "Bushra does not just give with her funds, she gives from her heart. She's on the ground empowering individuals, carrying them to self-sustainability and success" said Maha Freij, Founder of CAAP. "The impact of her work is felt across the globe; we've received messagesof gratitude from every corner of the world. We are more than proud to honor such an incredible leader who showcases CAAP's values of giving to improve communities for generations to come."
The evening also included a stunning classical Arabic musical program by Simon Shaheen and his ensemble with honorary guest vocalist Nina Boutros El-Hayek. Through his fusion of traditional Arabic sounds to jazz and Western classical styles, Shaheen has been a recipient of grants from the National Endowment for the Arts, the New York State Council on the Arts, Meet the Composer, the Jerome Foundation, Continental Harmony, and Yellow Springs Institute.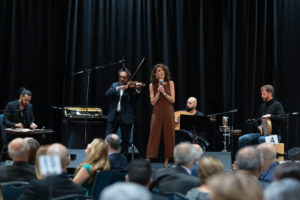 Learn more about Bushra's incredible story: