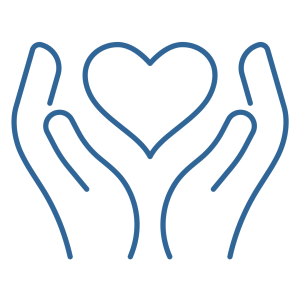 Category: Disaster Relief
On September 18, Hurricane Fiona hit Puerto Rico and knocked out power across the island. With more than 30 inches of rain, flooding and mudslides damaged roads and bridges to the mountains, leaving small communities stranded without food and medical care. More than three weeks later, over 80,000 people in Puerto Rico are still struggling without power. With many residents left without a home, and access to food and power, these organizations are helping those in need.
Puerto Rico Community Foundation:
PRCF has a Community Recovery Fund for Puerto Rico in response to the emergency.
Taller Puertorriqueno:
Taller is accepting donations on behalf of community-based organizations providing services on the ground.
Friends of Puerto Rico:
This non-profit has created the Fiona Growth Fund to help small businesses and farmers get back on their feet.
On September 28, another Hurricane hit, this time in Florida. Hurricane Ian is considered one of the most powerful to ever hit the US. Millions were left without power after the storm, with many inhabitants forced to take refuge on their roofs. Please visit the list of the following organizations that are providing aid to those impacted. For more information, check out the Council of Michigan Foundation's list of resources here
Center for Disaster Philanthropy:
The Atlantic Hurricane Season Recovery Fund will help communities affected by storms recover and be better prepared to face future hurricanes.
The Florida Disaster Fund:
Established by the state of Florida to assist communities in response to emergencies or disasters.
Save the Children:
Established a relief fund to help deliver water, hygiene kits, diapers, and other essential supplies to those affected.