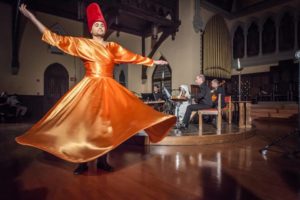 Category: Arab American Giving
The Center for Arab American Philanthropy (CAAP) is pleased to announce its 2016 grantees! CAAP will distribute a total of $40,000 to deserving Arab American nonprofit organizations across the country through its community grantmaking program, which is supported by CAAP board members and individual donors across the United States.
Funds allow eligible Arab American organizations to perform and expand their work in their respective communities. The program will fund various projects, including arts and culture, social services, education, youth leadership development and advocacy.
A couple of the worthy organizations receiving grants this year include Youth and Leaders Living Actively (YALLA), located in San Diego, CA, and Access of Western New York. YALLA, founded in 2010 by Mark Kabban, is a college preparatory organization that uses soccer and academic programs to motivate refugee and immigrant youth to rebuild their lives and pursue a college education. Also, YALLA hosts one of our Teen Grantmaking Initiative satellite chapters!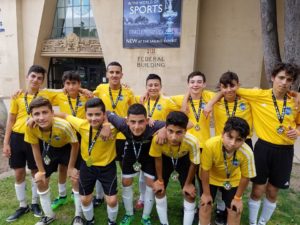 Access of Western New York, established in 2005, is a nonprofit organization that serves the Arab American community in the Greater Buffalo region in New York.  Access' mission is to aid under-served Arab American families and communities by providing education, youth development, immigration and support services to improve their quality of life.
You can view all of this year's grantees by viewing our grants portal. Through our Community Grantmaking Fund, CAAP is working to improve communities and empower Arab Americans across the nation. Learn more about our other competitive grantmaking programs.
Featured image courtesy grantee Al-Bustan Seeds of Culture, from their sufi-inspired concert with singer Dalal Abu Amneh, dancer Ibrahim Miari and Al-Bustan Takht Ensemble, April 2016, Philadelphia.  Photo by Chip Colson.