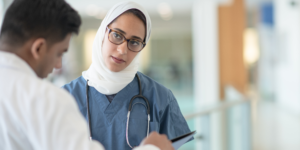 Category: Scholarships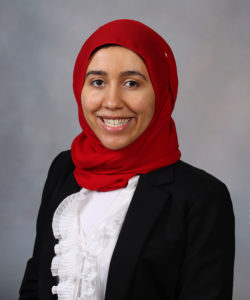 We would like to congratulate Rewan Abdelwahab, a 2020-2021 Alousi STEM Scholar, who published a multicultural surgery guide titled "Surgical Scrubbing and At
tire in the Operating Room and ICU: A Multicultural Guide" in the Journal of the American College of Surgeons.
In response to her article, the  Association of PeriOperative Registered Nurses (AORN) updated national surgical protocol guidelines to allow religious head coverings in the operating room. Previously, the surgical protocol was unspecified and unclear at a national level, which made it difficult for medical institutions to manage.
We are so grateful to Rewan for advocating for the needs of diverse medical professionals and students from varying religious, racial and other backgrounds.