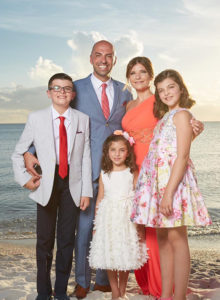 Category: Arab American Giving
Congratulations to the 2021 recipients of The Ali, Isabella and Giselle Legacy Scholarship: Evan Wegienka, Hana Y. Rababeh and Sneha Ramya Challa.
This scholarship supports students who embody the incredible spirits of Ali, Isabella and Giselle, whose lives were tragically cut short. The Abbas children's incredible generosity was beyond their years. Every Christmas, they pulled a red wagon full of presents through their neighborhood, brightening dozen of families' days with their gifts and acts of kindness. This is just one example of how these three beautiful children brought joy to their community. This scholarship, which is supported by The Abbas Family Red Wagon Fund, keeps their memory alive and continues their legacy.
Congratulations to all the recipients. We wish you the best of luck!