The United Humanitarian Foundation Fund for Relief in Yemen supports the critically-needed efforts of the United Humanitarian Foundation, in bringing support to impoverished families, empowering individuals with community/economic development and delivering emergency relief to families in Yemen, as well as in the U.S. Through their multiple initiatives, UHF improves the lives of thousands of marginalized families globally by keeping a pulse on the effects of natural disasters, public crises, political conflict and much more.
Community Empowerment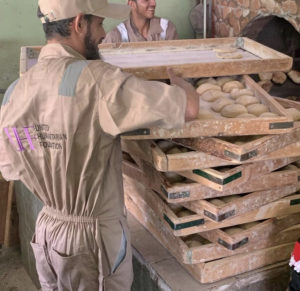 UHF helped establish a bakery in Yemen, ensuring those facing food insecurities are taken care of, while empowering the local community with jobs. The bakery provides food to over 3,000 people per day
In an effort to increase literacy rates among immigrant families in metro-Detroit, UHF has hosted several free book fairs
Relief
UHF is currently working on building over 100 homes for families affected by deadly floods in the regions of Hajjah and Al Hudayeh in Yemen
UHF provides weekly food distribution to marginalized families in metro-Detroit
Helping bring smiles to the faces of underserved children in Yemen, UHF has worked to gift clothes and presents to them on Eid holidays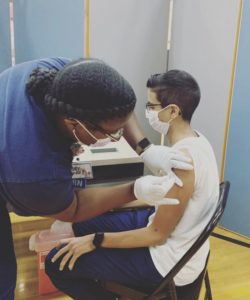 Public Health  
UHF brings critically-needed clean water to vulnerable families throughout Yemen by building water tanks and has committed to refilling those tanks on a regular basis
In Michigan, UHF has administered COVID-19 tests to families throughout the pandemic. UHF has also partnered with the Detroit Medical Center (DMC) and Dearborn Public Schools to help administer COVID-19 vaccines to families living in underserved neighborhoods.
Current Campaign:
Give the Gift of Homes and Hope to Families in Yemen
The United Humanitarian Foundation Fund for Relief in Yemen is currently collecting donations to help build new homes for families in Yemen affected by deadly floods. UHF has already built 25 homes that have restored hope and livelihoods to families plagued by these difficult conditions. Your donation to the UHF Fund will contribute to building 75 more homes for families—each home housing at least 10 people. With the price of each home only costing $5,800 to build, we can give critically-needed shelter to at least 750 homeless people in Yemen.