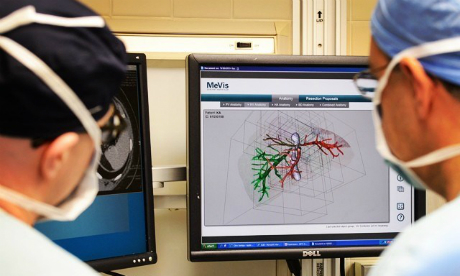 The Legacy and Innovations Fund for Transplant (LIFT) was established by Dr. Marwan and Mrs. Mary Abouljoud at the Center for Arab American Philanthropy to further the work of the lifesaving Henry Ford Transplant Institute, Michigan's most comprehensive multi-organ transplant center.
Dr. Marwan Abouljoud: Pioneering transplant surgeon
Dr. Marwan Abouljoud is a practicing transplant surgeon, world renowned for his abilities in liver and kidney transplant, and currently serves as the director of the Transplant Institute. "Organ donation and transplantation is the gateway from the dying to the living. On the donor side, we can help the family with closure. On the recipient side, it's about a new chance – a new start," says Dr. Abouljoud. "When it happens, you gain an awareness about what matters in life, whether you're the donor family, the recipient or healthcare provider."
Contributions to LIFT will provide organ transplant teams with the means to continue delivering personalized service to patients and their families in a caring environment.
Please join us to support the critical work of the Transplant Institute – and help us make miracles happen!
Give to this Fund