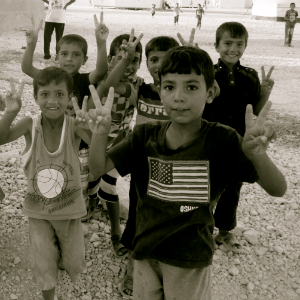 In light of the massive destruction inside Syria, and the repression of democratic civil society institutions, it is urgent and timely to think beyond the current crisis and to plan for a post conflict Syria. The International Community Action Network (ICAN) graduate fellowship at McGill University in Montreal trains Syrian professionals dedicated to the democratic rebuilding of their country through an innovative Master's program in Social Work.
Social work will become an indispensable component of rebuilding post-conflict Syria and in laying the groundwork for democratic civil society. There is currently no profession of social work in Syria.
ICAN McGill has a notable 20 year history in advancing these objectives in the Middle East: implementing rights-based educational programming, and helping to build social work capacity. Through its network of graduate fellows across the region, ICAN is improving social conditions through democratic means. The ICAN program recently admitted its first fellow from Syria, Adnan Mahameed, and aims to admit 24 more into the program.
This fund supports the education of Syrian fellows in the ICAN program.