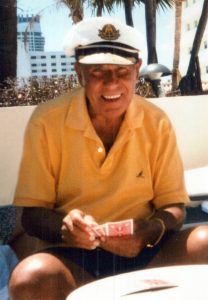 About this Fund:
The George Farah Legacy Fund at the Center for Arab American Philanthropy was established in memory of Palestinian American entrepreneur, community pillar and trailblazing philanthropist George Farah or "Abu Said." This fund proudly supports various causes that help uplift the Arab American community, as well as supporting Palestinian causes in the U.S. and overseas.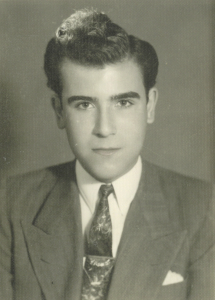 George Farah's Life:
George Farah was born in 1935 in Jerusalem, Palestine. When he was only thirteen years old, George's family was uprooted from their home in the Katamon neighborhood of Jerusalem by the creation of the state of Israel and the devastating Nakba that followed in 1948. 
In his early twenties, in 1959, George immigrated to Flint, Michigan, not knowing any English, with an 8th-grade education and $5 in his pocket. Many members of the Farah family had also previously moved to Flint, including Amin Farah, Sam Farah and Jerry Farah.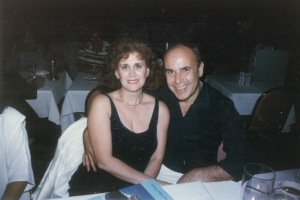 A few years later, in 1961, George married his wife, Gisele, and they had three boys, George, Troy and Said. Although faced with the challenges of building a life in the United States, George proceeded to blaze a fantastic trail over the following 50 years. In the earlier years, George worked on the factory line at General Motors. He later began to tap into his entrepreneurial spirit, opening various grocery stores in his local area. George's ambition for success kept growing, and so did his endeavors, eventually transitioning to real estate investments and development. He co-founded West Second Street Associates with his son, Troy, positioning George as a self-made successful businessman and entrepreneur. Much of what he accomplished is credited to the love and support he received from his wife, Gisele.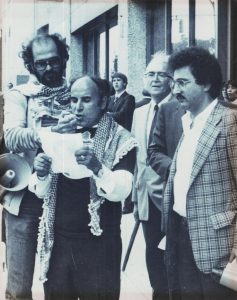 George Farah's Legacy:
George also became a respected pillar in the community. He was known to be outspoken, informative and a composed speaker, especially when it came to issues relating to Palestine. He proudly co-founded the Arab American Jerusalem Club and was active in many other Arab American organizations. George was also an active member and former parish council chair at his church, the St. George Orthodox Church in Flint. He dedicated decades to building a community around soccer, playing, coaching and sponsoring teams, and was ultimately posthumously awarded the Michigan Soccer Hall of Fame award.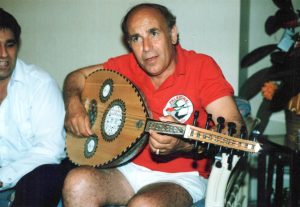 George loved to help people in any way he could. There are countless stories of him proactively reaching out to newly arrived immigrants, the soccer players he coached, or anybody in need of extra funds, advice and support. He was known to be a hospitable and welcoming person, often hosting his community at his house. He was referred to as the "Godfather" of the Flint Palestinian community for decades, and this fund proudly uplifts his memory.