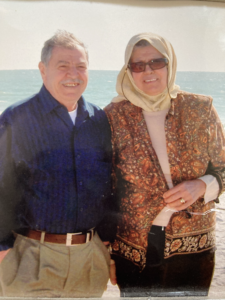 Mohamad Abdel-Rahman Abdel-Nabi Alasmar was known for his forward-thinking values and fighting spirit. Mohamad's family was displaced from their home in Al-Haditha, Palestine in 1948, when he was only 12 years old. As refugees, Mohamad's parents had few options for providing educational opportunities for their children, so they made the difficult decision to register M
ohamad as an orphan, putting him on a path to attend school. 
After graduating from the Friends Boy's School in Ramallah, Mohamad lived and taught at Am'ari Refugee Camp in Al-Bireh for three years. Mohamad eventually earned a soccer scholarship to Wilmington College in Ohio, where he studied Mathematics and Teaching. He married his wife Adibeh Arif Safi and had six children with her. Mohamad instilled in his children, particularly his daughters, the values of financial independence and education. Mohamad recognized the importance of a degree in advancing women into powerful positions. He also exemplified to his children the importance of giving back to critical causes, such as human rights organizations like the ACLU. Until his final days, Mohamad was a staunch supporter of empowering those around him. He died on June 16, 2022 of kidney failure.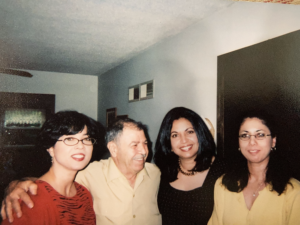 The Alasmar Palestinian Refugee Education Fund honors Mohamad's legacy by supporting educational opportunities for Palestinian women in the Occupied Territories.