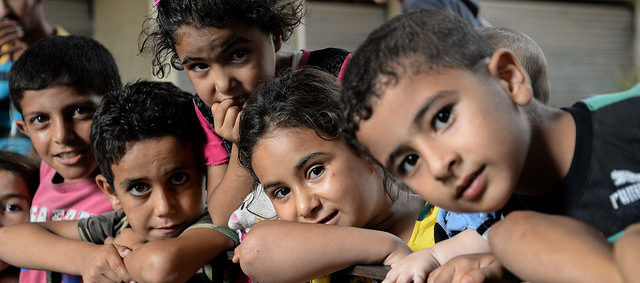 The Seeds of Opportunity Fund, housed at the Center for Arab American Philanthropy, was established by Dr. Adnan Hammad to support programs working towards recovery, medical relief and empowerment of refugees in the Middle East, research and education, and advocacy work.
Current Campaign:
The COVID-19 pandemic in the MENA region has raised countless questions on health equity, public policy and pandemic preparedness. At the COVID-19 in the MENA Region: Lessons Learned in Research, Policy, Public Health and Clinical Practice Conference, a highly-distinguished lineup of international researchers and scholars will be sharing their findings on COVID-19 in MENA. The conference, which is being held at Gaziantep University in Turkey from May 30th to May 31st, will serve as a powerful platform to share strategic solutions to improve public health globally and build lasting collaborative relationships amongst 110 organizations from 25 countries.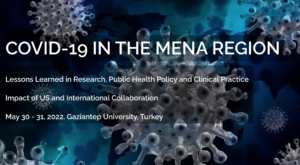 Recognizing how critical it is to gather this community in ultimately advancing solutions for COVID-19, The Seeds of Opportunity Fund, housed at the Center for Arab American Philanthropy (CAAP) is collecting donations to help individuals and organizations attend the conference. Donations will help support four groups to attend the event: 1) Individuals from the MENA region to share their pandemic experiences  2) Scholarly speakers and trainees who will share their findings and suggestions 3) Medical and public health students interested in expanding their knowledge on COVID-19 4) Human service organizations that serve refugee communities in MENA, who will participate in capacity-building training at the conference to learn how to have a greater impact on the vulnerable communities they serve.
By giving to this Fund, you are ensuring that the critical conversations on COVID-19 in MENA will bring to fruition much-needed solutions and relief to communities that need it most in the region.
Support the Seeds of Opportunity Fund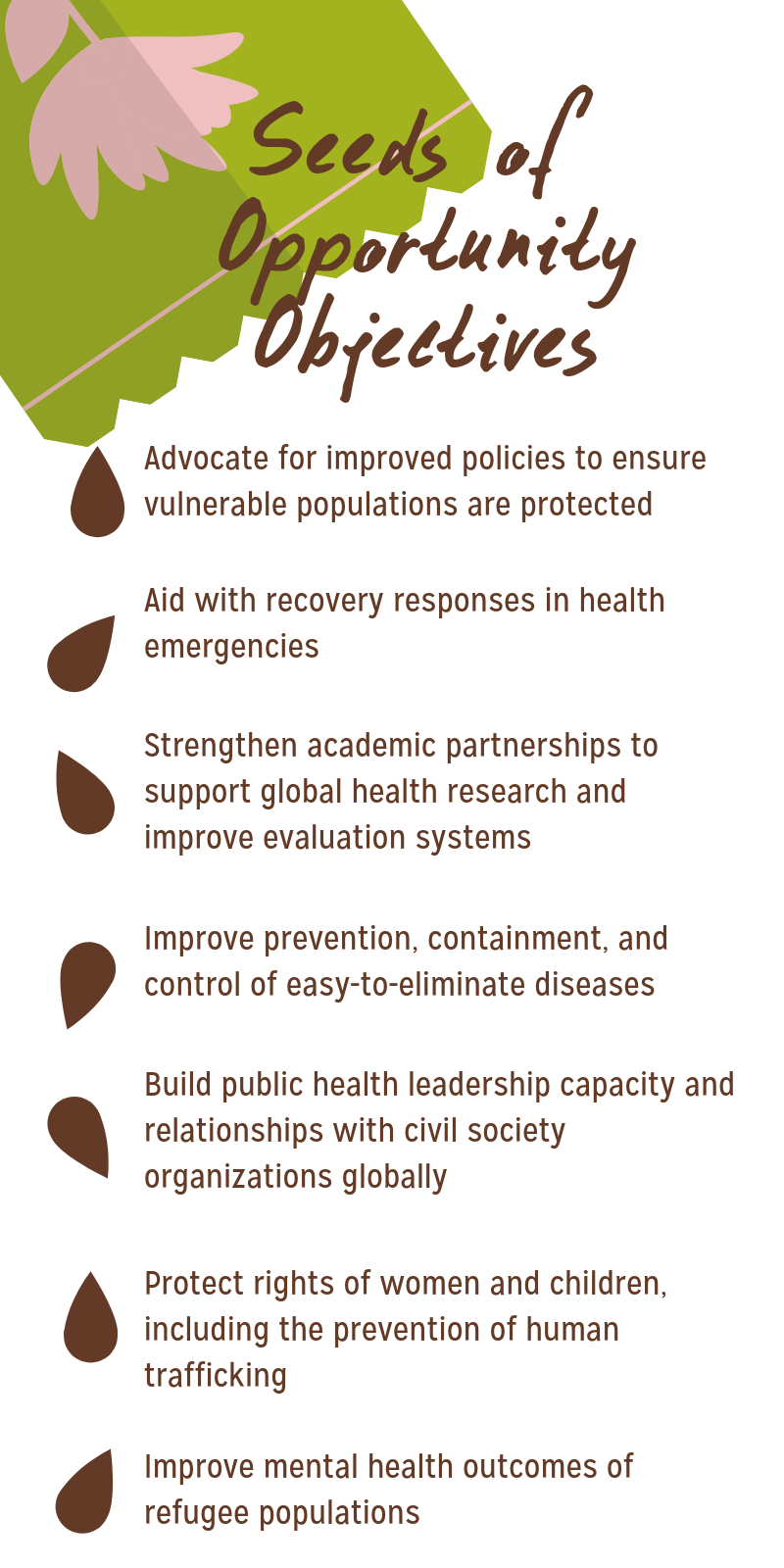 MORE ON THIS FUND: PLANTING POSSIBILITY
The Middle East region has faced an increase of disasters and emergencies in recent years that have negatively impacted millions of people, particularly refugees. In light of the significant challenges, there has been a surge of global relief and recovery programs aimed to help refugees recover and thrive.
The Seeds of Opportunity Fund will support organizations assisting refugees with medical and nutrition needs, education, human rights advocacy, and more.
Further, this fund seeks to improve refugee wellness through scientific research about coping mechanisms, mental health, and more. The fund will support research and capacity building efforts such as conferences and workshops aimed at improving understanding and making policy change to improve health in refugee communities.